NEW TERM STARTS MONDAY 11th SEPTEMBER 2023

 
West Middlesex Lawn Tennis Club in Ealing boasts an extensive network of juniors of all ages and levels of ability. The coaches are highly motivated to help every child improve and maximise their potential. We believe that there are very few clubs in London that can match the high standard of junior coaching found at West Middlesex.
West Middlesex Lawn Tennis Club Academy
We offer regular weekly groups and 'Academy' squads for those juniors who are looking to take their tennis to a higher level.
The West Middlesex LTC Academy provides young tennis players with a solid route into performance tennis. It is aimed at young players who want to be the best they can be.
As part of the players' programme they will have strength and conditioning training, matchplay, physical work, top qualified tennis coaches and access to Academy trips (UK and abroad) and tournaments.
Individual Lessons
Coaches offer individual lessons for young players keen to see a steady improvement in their game. Junior members have priority use of four of the courts, and are welcome to participate in the social events as well as having their own annual junior club tournament.
The coaching staff at WMLTC look forward to seeing you on court soon.
Mini Tennis Programme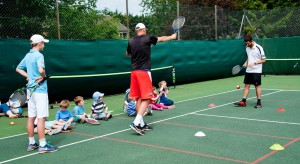 Children between three and ten years old can now delve into the world of tennis with an exciting programme from the LTA.
With smaller courts, nets and rackets and lower bouncing balls, Mini Tennis offers the perfect introduction to the sport, with all the fun and energy of the real thing.
There are four stages of Mini Tennis; Tots, Red, Orange and Green, each with their own court size and type of ball. This tailored approach enables players to develop vital skills and techniques at an early age.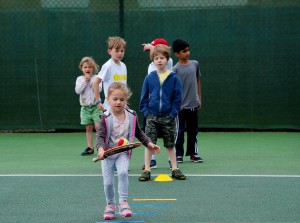 Many sports including, football, rugby and cricket have a mini version which is helping to develop young talent in appropriate learning environments.
The LTA Fair Play values "Enjoy. Respect." have been created with the help of tennis people and are a reminder of how everyone should behave when on court, watching a match or coaching players. 
You can find out more by visiting the mini tennis pages of the LTA website
To book a course for your child, please email the club for the link for the attention of Sue Jones.
We are an open and inclusive club open to all, Please click here to read the rules