Summer Team tennis
West Middlesex has plenty of opportunities for competitive tennis. There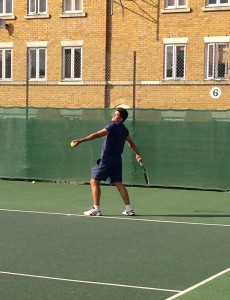 are 5 men's teams  and 2 ladies teams in the Middlesex Tennis Summer League (3 doubles pairs). These matches are played in the evenings. 
 Matches start at 6:30pm and run from April until August.
 The Middlesex National League Summer is played at the weekend from April – early August, there  are 3 men's teams, i ladies and 1 mixed team. Plus U8 / U9/ U10 U12 boys / U12  girls / U14 boys / U14 girls / U16 boys / U16 girls 
There is also a Seniors team (men over 40 years old, ladies over 40 years old)  who play Sunday mornings, they are in division 4.
Tournaments at the club
Each year West Middlesex Lawn Tennis Club hosts a Grade 3 Easter tournament, a high standard adult tournament running over the 4 days of the Easter weekend. This is organised by an external referee. For more information on this and other tournaments visit his website.  
An internal adult tournament takes place August to October at the club, with the finals day in September. There are men's singles & doubles, ladies singles & doubles and mixed doubles events.
Other tournaments
For other adult tournaments in the area visit the LTA website.